It is definetely important to put good BBs in your gun. Low quality cheaply made BBs can break your gun and if used often enough, probably will.
So how do you tell the difference? Often times all you have to do is look at them.
GOOD BBS:
Will be perfectly smooth, shiney and look like they've been polished. That's because they have. Polished BBs are the only way to go. They'll make sure your gun enjoys a good long life.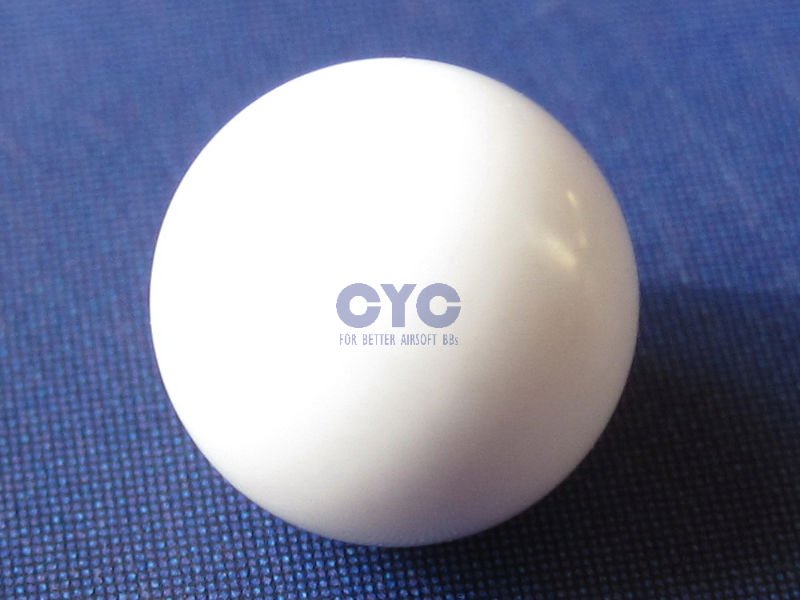 BAD BBS:
Will have a dull chalky look to them. They'll often have the segment line left on them from the mold or a small dot of plastic sticking out left on them where the plastic was injected into the mold. Don't use the BBs that have that fake metalic finish or don't have a shiny reflection on them.
Never use low grade BBs. Many spring guns come with a few of these. Don't use them. Just throw them away. Check the quality of any BBs before putting them into your gun.
NEVER REUSE BBS PICKED UP OFF THE GROUND.
Those are often even worse than the low grade ones. The tiny rocks and dirt on them can cause your gun to jam and gears to break. They also often are mishapen after hitting a hard surface.
Remember. Good BBs are cheep. AirSoft Guru sells them 3,000 for $5. Fixing a broken gun isn't cheap. especially if putting lowsy BBs in it voids your warantee.